For many of us summer brings a nostalgia of memories from years past and a longing to create new memories of summer with loved ones. In case you've been busy all year or just haven't paid attention to the headlines, here are some of the most surprising events from the year compared to their predictions: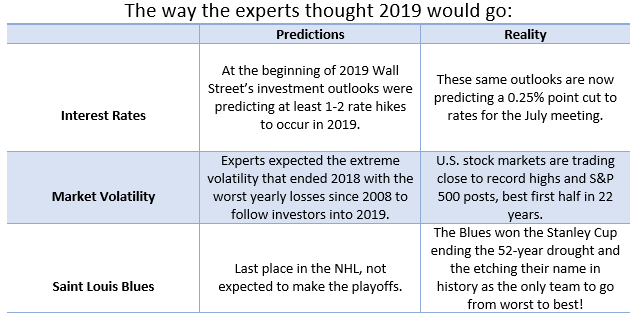 Source:
https://www.bloomberg.com/graphics/2019-investment-outlooks/

Both the markets and life are full of unpredictable events. If you made investment decisions based off what was expected to happen in 2019, you probably missed some of the market's positive returns. Trying to outguess the markets is much more challenging than most investors think. By the time you attempt to trade per a news headline that information is already reflected in the price of stock. Not only that, but attempting to time the market requires you to be right twice – once on the timing of selling and once on the timing to buy back in.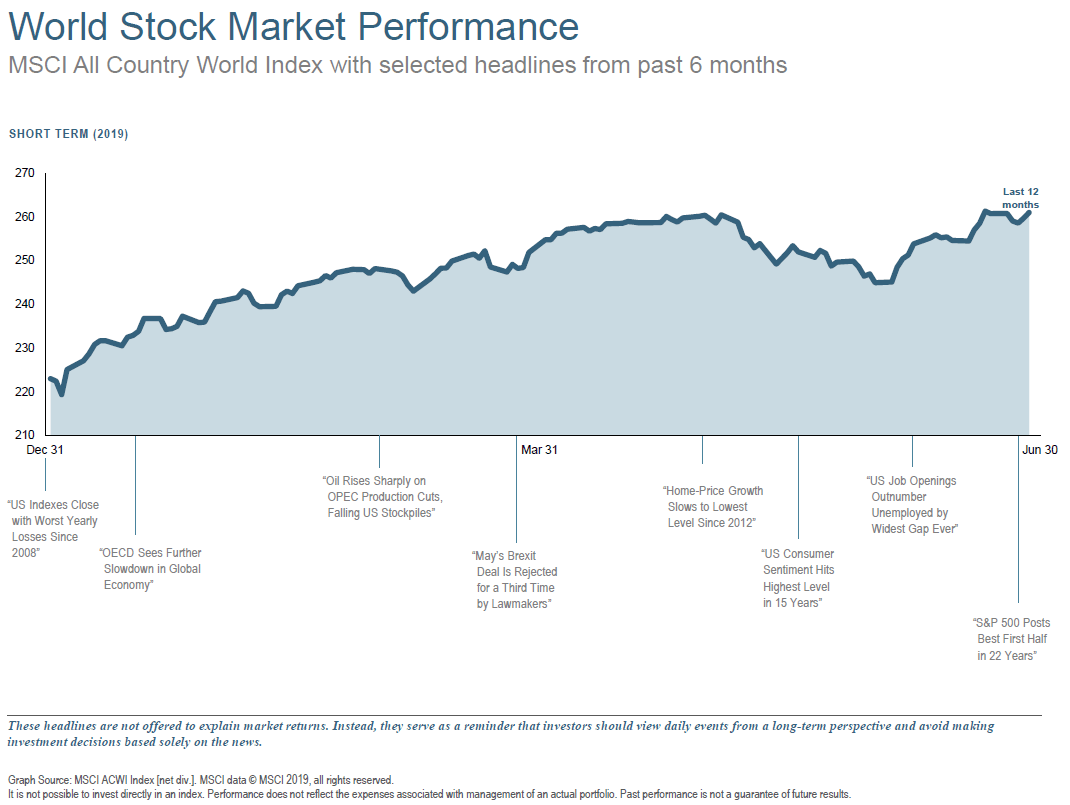 We'll leave it to the so-called experts to make predictions for the rest of 2019, but we're confident the markets won't follow their expectations. The good news is you don't need to be able to time the markets for long-term success. It's important to stay invested to make markets work for you and your goals. Having a good understanding of your investment horizon and goals will help you ignore the headlines and stay focused on what's important: making new memories the rest of this summer and fall.