Plancorp is pleased to announce it has been named to the AdvisoryHQ 11 Best Financial Advisors in St. Louis & Clayton, MO 2021-2022 Ranking.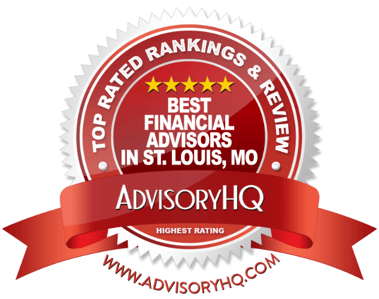 Click here to view the entire list.
About AdvisoryHQ's
AdvisoryHQ News Corp is a global news media and publishing institution that provides worldwide news coverage, publishes and distributes content for major news media companies, and prints independent reviews of top firms across different industries and sectors.
About the AdvisoryHQ's Best Financial Advisors

AdvisoryHQ ranks the best financial advisors across the country by state, city, and region. They research and rank 11 of the best financial planners in St. Louis and Clayton, MO that people can start with if they are looking for a financial planning or wealth management professional.
---

Disclosure
Firms do not pay to be included in our ranking. AdvisoryHQ's reviews and top ranking publications are always 100% independently researched and written. Using publicly available sources and databases, AdvisoryHQ identifies a wide range of firms, products, or services within a particular industry, geographic location, or segment. After applying comparison selection factors, the writer/editorial team is able to narrow the list down to the top firms, products, software, services, apps, accounts, cards, or functions that are included in our finalized top ranking publications.
Awards, third-party rankings and other recognitions are not indicative of future performance. Awards and other recognitions should not be interpreted as a guarantee or suggestion that a client or prospective client will experience a certain level of results if our firm is engaged, or continues to be engaged, to provide investment advisory services, or as an endorsement of our firm by any past or present client. Neither AdvisoryHQ's nor any of its associates are affiliated with Plancorp, none of the awards or other recognitions are based on client evaluations of our firm, and we have not made any payments for or in anticipation of any award or other recognition.