Written by Jessica Kerckhoff, InspireHer Guest Author
Give a brief overview of your organization.
Kids Yoga United is an organization I founded recently in St. Louis. Our mission is to spread yoga to children throughout the St. Louis area regardless of their ability to pay. We have a Foundations program which is a 6 week program for the schools. Throughout the sessions, we teach themed yoga classes with lessons on mindfulness, self-confidence, kindness, and tolerance.
At the end of the school year, we plan to bring all the children together who have participated in the program for a BIG yoga class. I am also the yoga director at Trufusion, a yoga and fitness studio that recently opened in Clayton. At Trufusion, I get to teach adults and children! As for my role at Plancorp, I am married to Chris Kerckhoff and hold the title of Chris's biggest fan!
What is your favorite part of your job?
I love everything about my jobs! The kids are eager, creative, and full of life! Watching the adults leave a yoga class relaxed and happy is so fulfilling as well. Most importantly I love sharing my passion for yoga and wellness with others.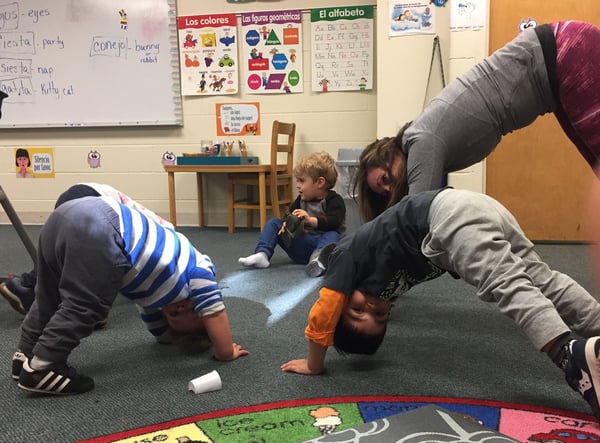 What do you like to do when you're not at work?
When I am not at work, I spend most of my free time with Chris and our three children, Danny (10), Maddie (8) and Freddy (7). They are active kiddos, so we watch a lot of sporting events of theirs. Recently, we have enjoyed taking long family bike rides.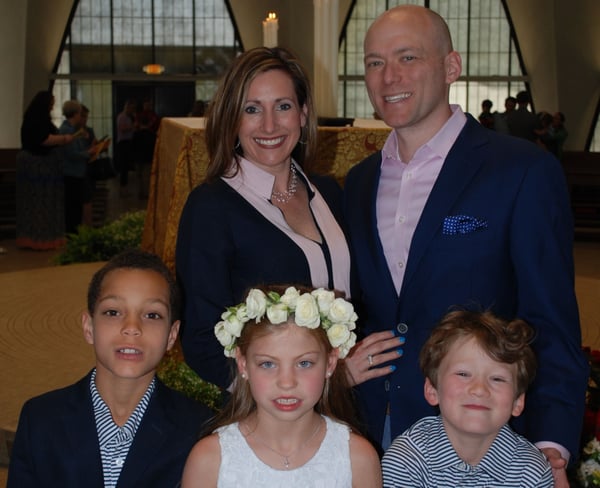 What is your favorite food/restaurant?
Hands down, Lebanese food is my favorite cuisine. I am third generation Lebanese American, so I grew up enjoying the food with my Dad's family. About once a year we will spend a long weekend day making Meat Pies, Spinach Pies and Kibbee Ross. Either my parent's kitchen or my own kitchen is my favorite on these days!
What is a fun fact most people don't know about you?
I lived in Spain for a summer semester in college. It is my happy place!
This post was written for InspireHer, Plancorp's Women's Initiative, which strives to advocate for clients and women in the community by addressing topics specific to their lives. For more information about InspireHer and how you can get involved, email inspireher@plancorp.com.