It's been nine months since I walked into our president's office to make a fairly bold ask: would Plancorp support me in a move from St. Louis to Nashville?
My wife, a pediatrician at Washington University, had been offered a leadership role in Vanderbilt University's newborn medicine division. It was a wonderful opportunity for her and for our family, but it would mean we'd have to move cities, figure out my job situation and child care, and generally pick up our lives.
The list was long, but it sounded just crazy enough to work. And, sure enough, here I am in 2018 sitting in Plancorp's freshly minted Nashville office, gearing up for our opening in the new year. Here's why I'm so honored and excited to open Plancorp's doors in Music City.
Nashville is a health care hub.
The more I worked through the prospect of a move with our leadership team, the more it seemed to make sense for Plancorp to have a presence in a city with such a booming health care industry. Nearly a third of our clients are medical professionals, and my experiences serving them have given me a line of sight into physicians' specific financial planning needs.
I've seen firsthand how our fiduciary approach (legal requirement to always act in clients' best interests) especially resonates with this group, who act in the same capacity with their patients every day. Plus, Tennessee is actually home to both my wife and me (Memphis for me, Nashville for Stephanie). Between my familiarity with the area and first-hand knowledge of the Vanderbilt system, I believe I can provide real value for professionals in the region.
The city sorely lacks access to industry-leading, independent financial advice.
My cursory research of the industry landscape revealed an overrepresentation of commission-seeking advisors. Too often, clients don't understand that their "advisors" aren't just earning money from them to manage their accounts, but also off of them via incentives from vendors based on the products they sell.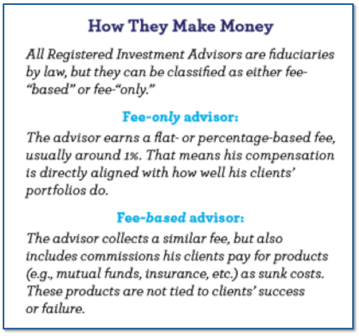 At Plancorp, we're fee-only, meaning we're paid solely by our clients. We receive no kickbacks, referral fees or commissions, therefore we have absolutely no conflicting incentive to give you any advice except for what is best for helping you reach your personal financial goals. That's what we believe being a fiduciary is all about—and the law backs us up. (Not sure how your advisor gets paid? Download this list of questions to ask.)
I truly believe Plancorp can help medical practitioners —and other business professionals and entrepreneurs —reach their goals by implementing a tailored and comprehensive approach to their financial plan including tax, estate, insurance and investment planning.
Plancorp has a new offering to bring to market.
Since our founding, Plancorp has led the charge in innovation—from our planning-first approach (almost unheard of among wealth management firms in the '80s) to our academic-based investment philosophy. We were one of the first fee-only Registered Investment Advisors in the country, and also one of the first to become certified by CEFEX, the Centre for Fiduciary Excellence. Now, we're paving the way in the digital advisor space.
Last year, we partnered with BrightPlan, a digital wealth management platform. We helped build their investment strategy, and later this year they plan to roll out a Plancorp-specific version of their digital planning platform. I look forward to sharing that technology with our clients, whom I think will really appreciate and engage with the digital/real-time enhancements to their relationship with us. More than ever, I can appreciate the value of having this type of comprehensive look at my financial life. When considering big life changes, it's invaluable to be able to see where you stand on reaching your goals—as well as how best to pivot your approach when life inevitably happens.
So, what was Chris Kerckhoff's reaction to my request that day last March? In true Chris form, he smiled, nodded as I spoke, and responded with a simple, "I'm excited for you and your family—and even more excited about all the people we can serve in Nashville." The response was right in line with my eight years of experience with this company. I look forward to bringing that client-centric culture to our Nashville office, and building a team here that understands and embodies those core values.