The IRS announced the new limits for 2020 retirement savings and the amount that 401(k) participants, or participants in similar employer sponsored plans can save is increasing. Participants that are over the age of 50 and eligible for the catch-up contribution will experience an increase in savings as well.
If you are a business owner or on a retirement committee at your company, there are new limits for highly compensated employees, key employees and the maximum you can put into the plan using profit sharing. All these numbers are important as you review your plan design and DOL testing.
Please see our chart below for the new limits. If you have questions about what these numbers mean for you reach out to your wealth manager or me, Matt Baisden, a retirement planning advisor here at Plancorp.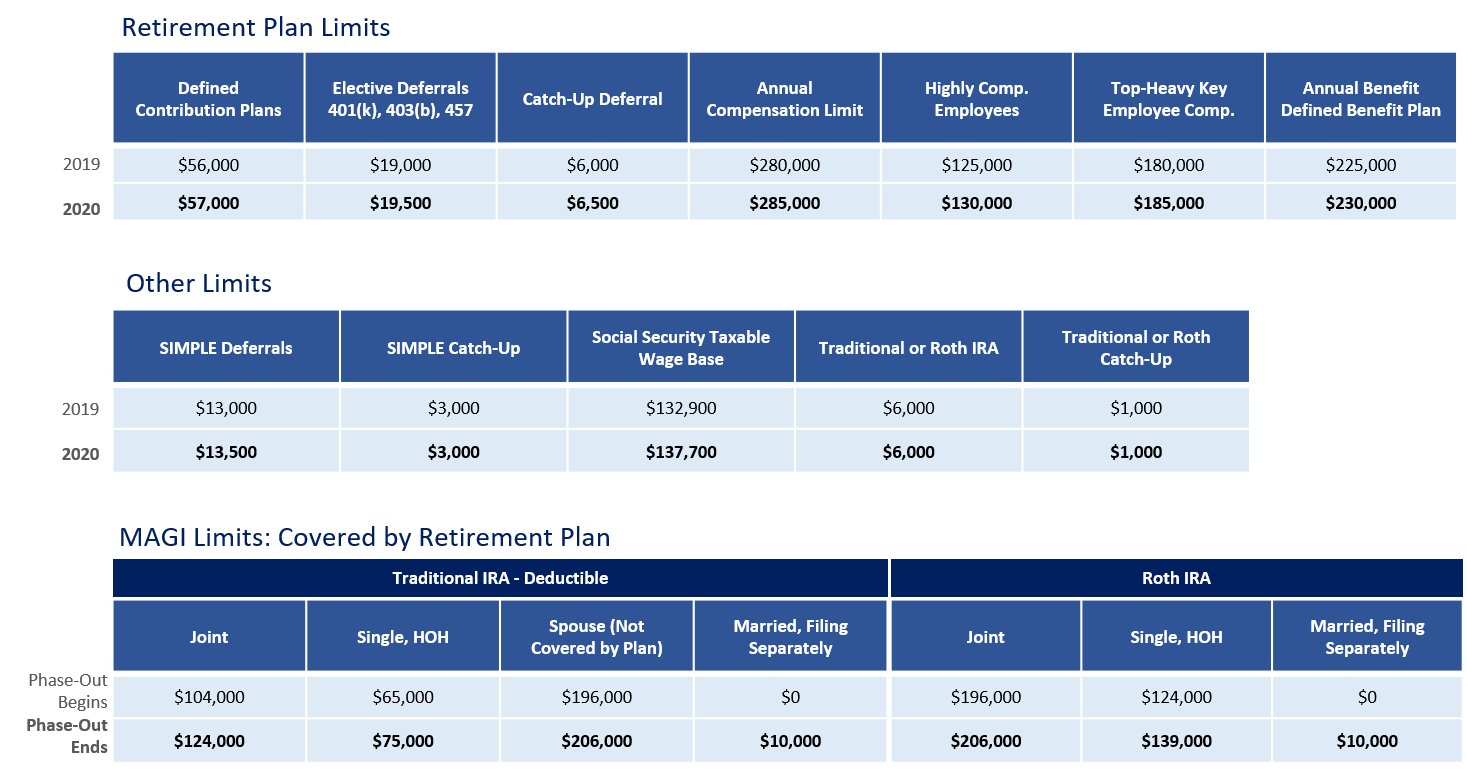 This material has been prepared for informational purposes only and should not be used as investment, tax, legal or accounting advice. All investing involves risk. Past performance is no guarantee of future results. You should consult your own tax, legal and accounting advisors.