3. Tackle Your Debt
Generation X (currently, people aged 40-55) carries the most consumer debt of any generation. For example, the average credit card debt balance is $8,125 for Gen Xers. That's on top of almost $240,000 in mortgage debt, $21,570 in auto loan debt, and $39,981 in student loan debt.
Before taking steps to become debt-free, you need a plan — especially if you also want to build up savings. The debt snowball and debt avalanche methods are the most common. Both the debt snowball and avalanche methods are proven to work and provide a clear path to:
Organize debt
Direct additional monthly payments
Track progress
Save money on interest
However, one may be more advantageous than the other given your situation. With the debt snowball method, you pay the minimums on all debts and direct any remaining funds to the smallest debt. Once that smallest debt is paid in full, you'd roll those payments into the next smallest debt, and so on. It's a way of building momentum. You can start your debt snowball by:
Listing out your debts in order of smallest to largest
Paying the minimums on all your loans
Apply extra payments to your smallest loan
Working your way down the list!
With the debt avalanche method, you pay the minimums. But instead of using any extra funds to pay the smallest debt, you pay the debt with the highest interest rate. This approach allows you to save money on interest payments over the long term. You can kickstart your avalanche by:
Listing your debts from highest interest rate to lowest interest rate
Paying the minimums on all of your loans
Apply extra payments to the highest interest debt
Work your way down the list!
While it's important to pay down high-cost debt as quickly as possible, prepaying lower-cost debt like a mortgage isn't essential. But with mortgage rates near historical lows, now might be a good time to refinance your mortgage—particularly if you can shorten the term and lower the interest rate. Before you do this, you must consider your "breakeven" period or how long you need to stay in your house to make up the associated costs of refinancing. If you're planning on living in your house for at least as long as it takes to breakeven - or longer - than refinancing may not be the best option.
4. Hire an Advisor
You don't need to overcomplicate your journey to financial success, particularly when you already have a mountain of responsibilities. High-pressure jobs, family obligations, managing the day-to-day errands and chores required to be a functioning adult, trying to maintain a social life, and hobbies outside of work—they all add up.
It's OK to feel overwhelmed by your finances, but it's not OK to let that stop you from making progress toward your financial goal. Thankfully, you don't have to do this alone. Working with a financial professional can help you make smart choices about money so that you achieve your goals and fulfill your values. Even better, a financial professional frees up valuable time for you to spend elsewhere.
Of course, not all advisors will put your interests first, so it's important to find someone that always acts as a fiduciary. The most fail-safe way to ensure you work with a fiduciary is to ask your advisor to put that fiduciary commitment in writing. If your advisor isn't willing to do that, then you should seek help elsewhere.
There's no time like the present to set yourself up for the future. Even if you're late to the party, don't let that stop you from putting a plan in place and making smart long-term and short-term investments and financial decisions. No matter your age, you can still achieve financial success.
Download the PDF Version of this Page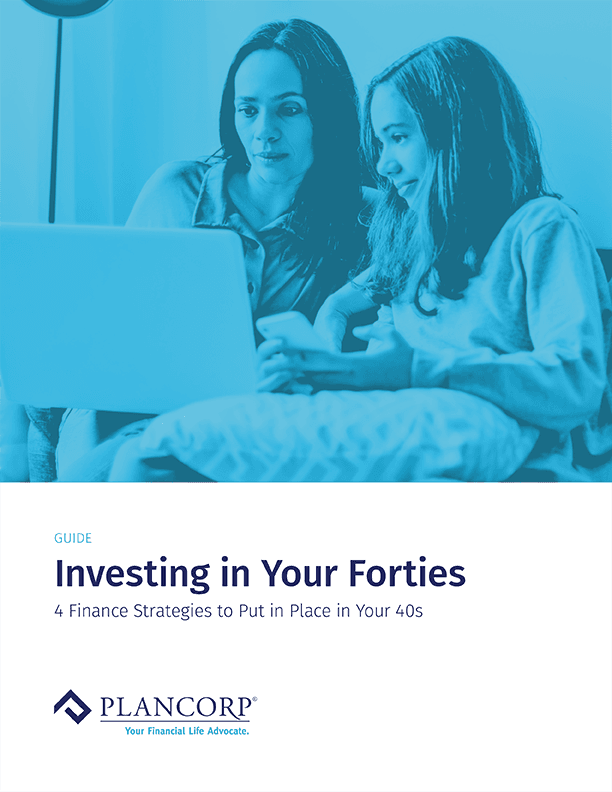 Did you find the information on this page helpful? Access the free downloadable version of this page below.
Next Steps
If you're ready to start making smart decisions with your money and build your wealth, here a few resources you may find helpful:
Take a brief financial wellness assessment and learn in just 9 questions your biggest areas of opportunities you should be focusing on in your finances.
Download the free worksheets and checklists we have that will help you set your financial goals, and many other important finance decisions.